Reverse osmosis desalination plant
Reverse osmosis plant for a fish processing coastal company, capable of producing up to 400 cubic meters of desalinated water per day.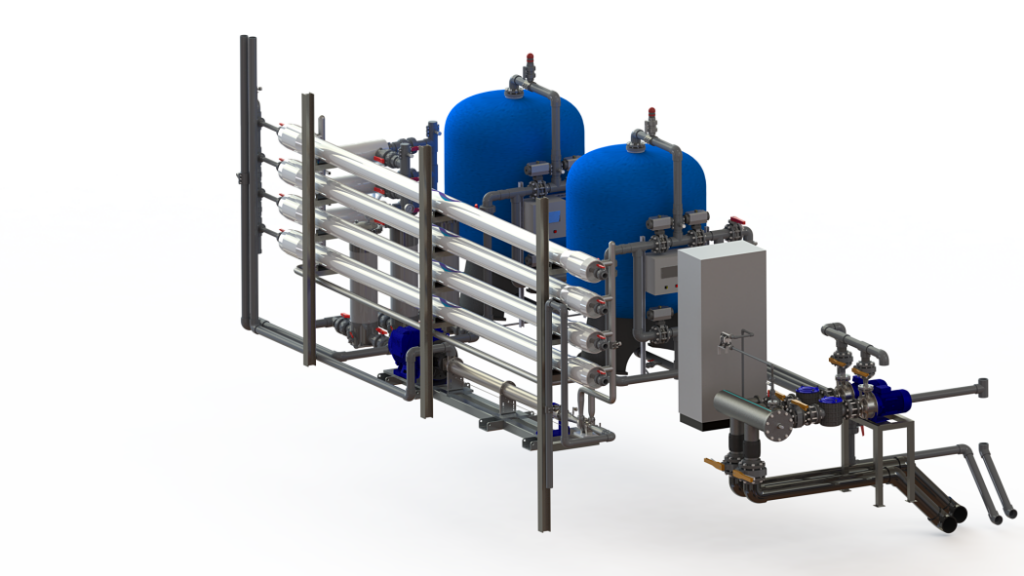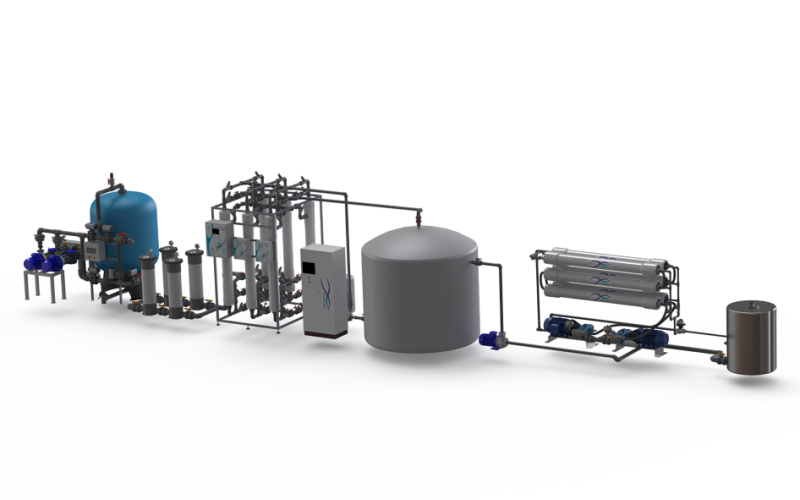 Combined system for wastewater recovery
This setup combines ultrafiltration and reverse osmosis processes for the recovery of wastewater in an industrial plant.
Ozonation unit for collaborative project SENSO3
System for the elimination of pollutants in urban wastewater through ozonation controlled by biosensors.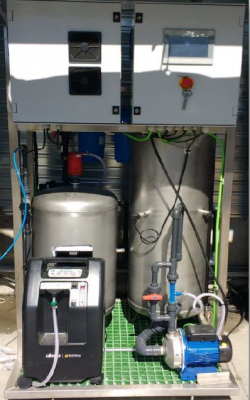 Do you want more information?