Reverse osmosis systems have now become the most widely used water treatment system. It is estimated that 300 million people consume 66.5 million m3 of desalinated water daily worldwide.
The poor quality of the available water also the requirements of the regulations make this a technique that is quite popular both in our homes and in the industry. Water treatment using reverse osmosis systems is used in a variety of sectors such as hostelry, electronic industry, food industry, pharmaceuticals and more since almost any industry needs high quality water that guarantees an optimal productive result.
Hidrotay manufactures reverse osmosis systems with capacities between 1 m3 / d up to 400 m3 / d being reliable and robust equipments for fresh or salty water.
Hidrotay installs in your equipments the latest advances in control and power systems that provide a longer useful life than other equipments.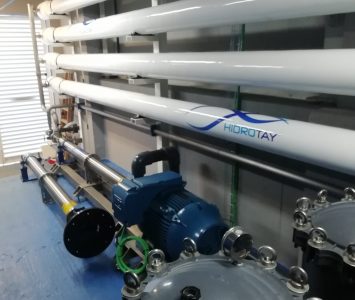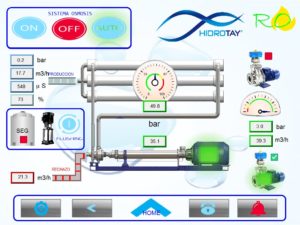 Do you want more information?